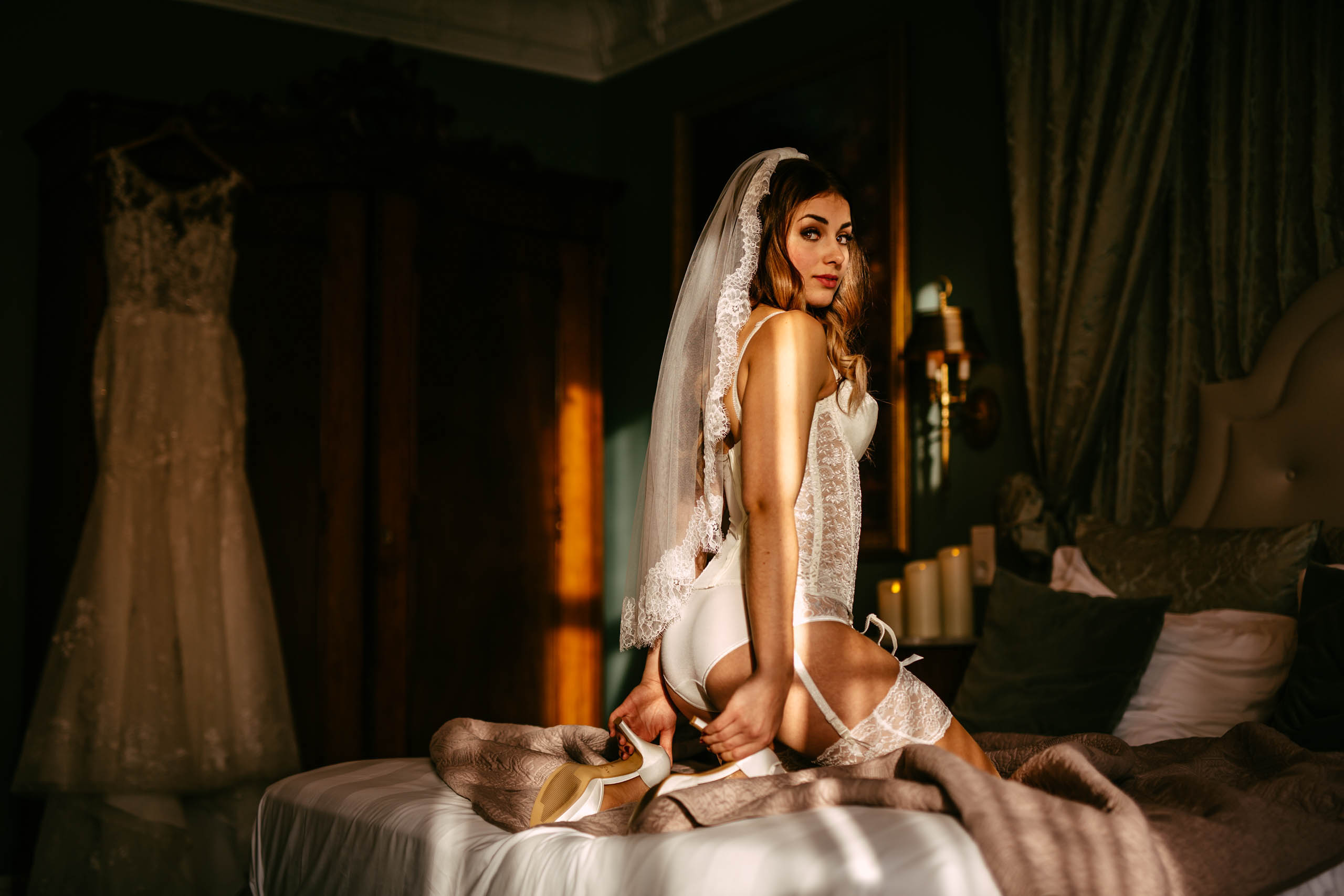 As a bride, you can often be busy organising your wedding and making plans for the big day. But it is important to also make time for yourself and enjoy the process. A boudoir shoot for your wedding day is the perfect way to take this time for yourself while giving an unforgettable gift to your partner.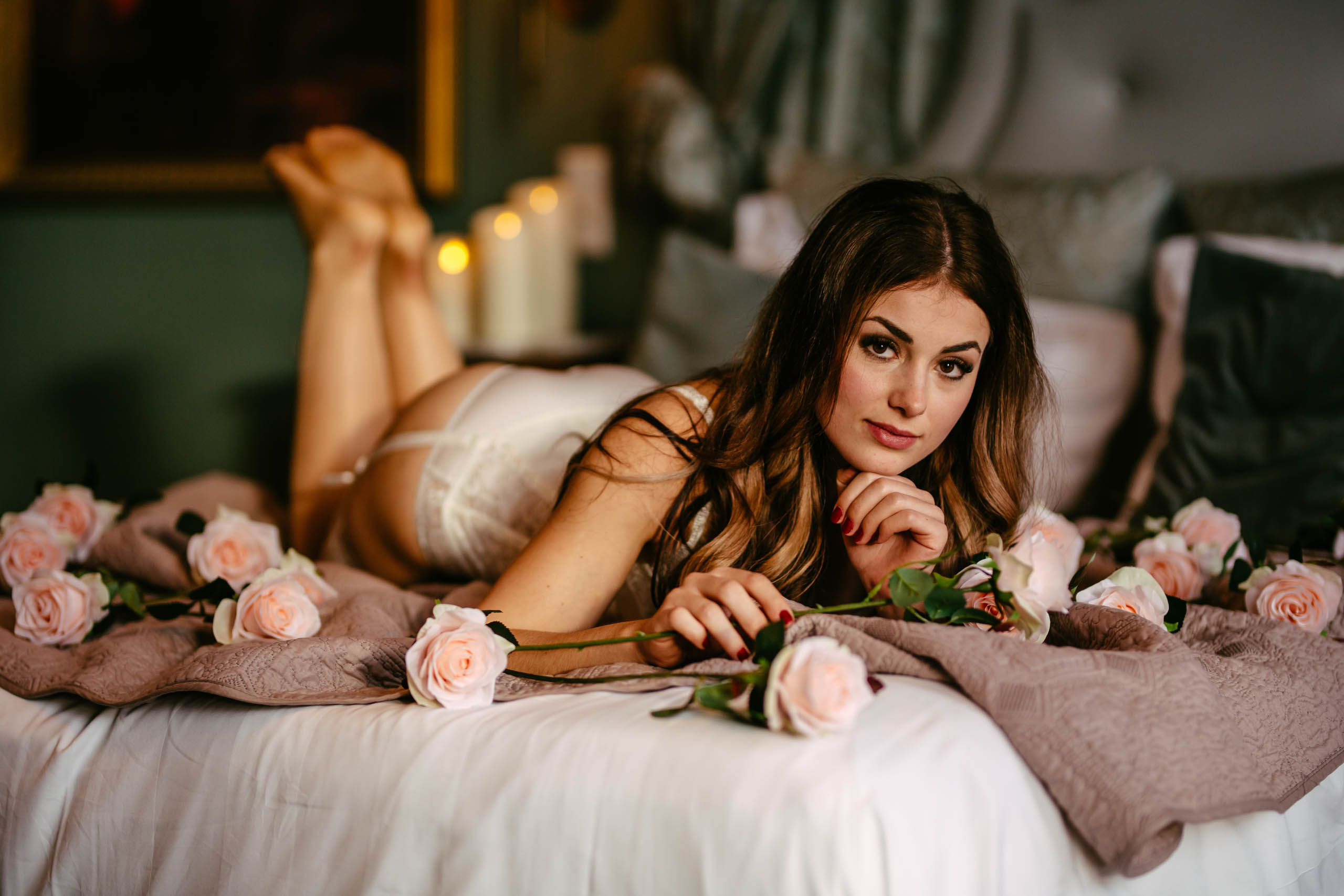 What is a Boudoir Shoot?
A boudoir shoot is a photo shoot aimed at capturing sensual and seductive photos of you. It is a unique way to capture and celebrate your beauty and sensuality without being explicit. It is a way to embrace and appreciate yourself and your body, regardless of your size or age.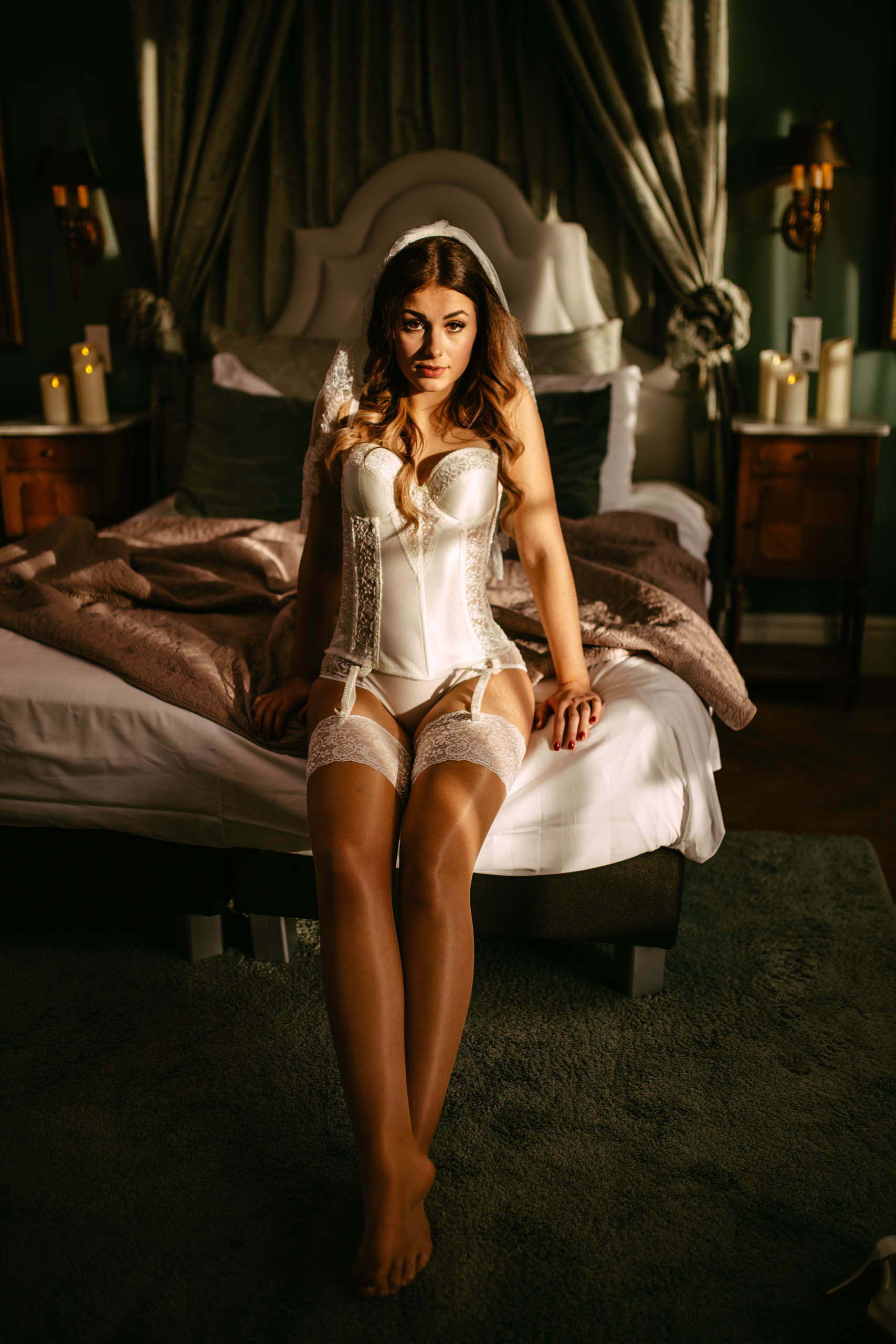 Hoe Bereid Je Je Voor op een Boudoir Shoot?:
Kies Je Outfit: Denk aan lingerie, nachtkleding of zelfs een oversized shirt van je aanstaande.
Overweeg Accessoires: Denk aan hakken, sieraden, of een sluier voor een bruidstouch.
Spreek Je Voorkeuren Uit: Communiceer met je fotograaf over je comfortniveau en welke soort foto's je wilt.
As a Bride, why should you consider a Boudoir Shoot?
As a bride, you want to look your best on your wedding day and shine confidently. A boudoir shoot can help you further enhance and celebrate this self-confidence. It is also an unforgettable gift to your partner, who can always keep the photos as a reminder of this special day. Moreover, you can use the photos as a surprise on your wedding day or as a lasting reminder of your love and connection.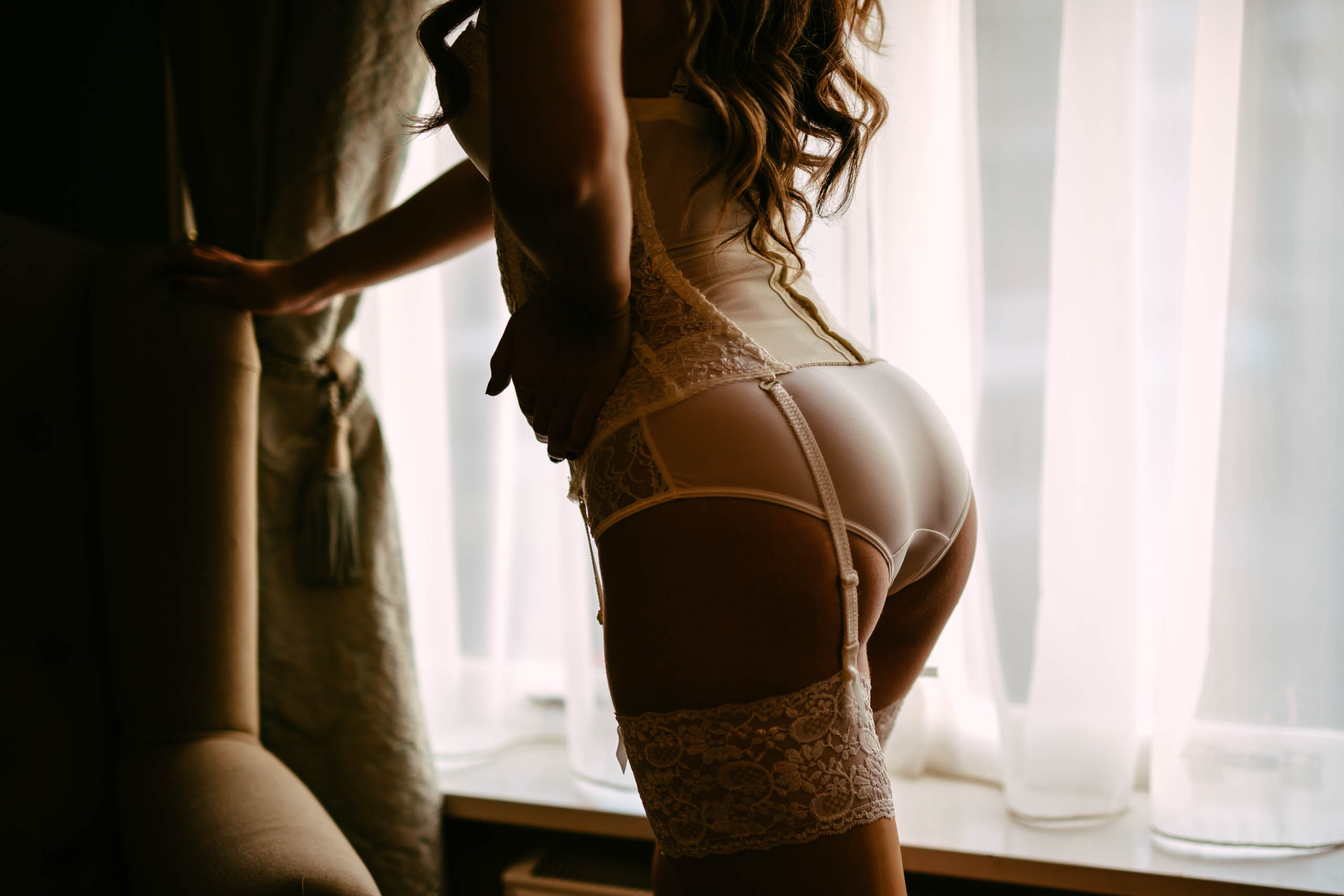 How do you prepare for a Boudoir Shoot?
Prepare by taking a photographer find one who appeals to you and with whom you feel comfortable. Consult with the photographer to decide which outfits and poses to use, and keep in mind what feels comfortable and natural to you. Also bring accessories such as jewellery and hats to complete your look. Furthermore, it is important to take good care of your body and face and get your hair and make-up on point.
A boudoir shoot for your wedding day is a unique way to make this special day even more special. It is a gift for yourself and your partner, and a way to celebrate and appreciate your confidence and body. So what are you waiting for?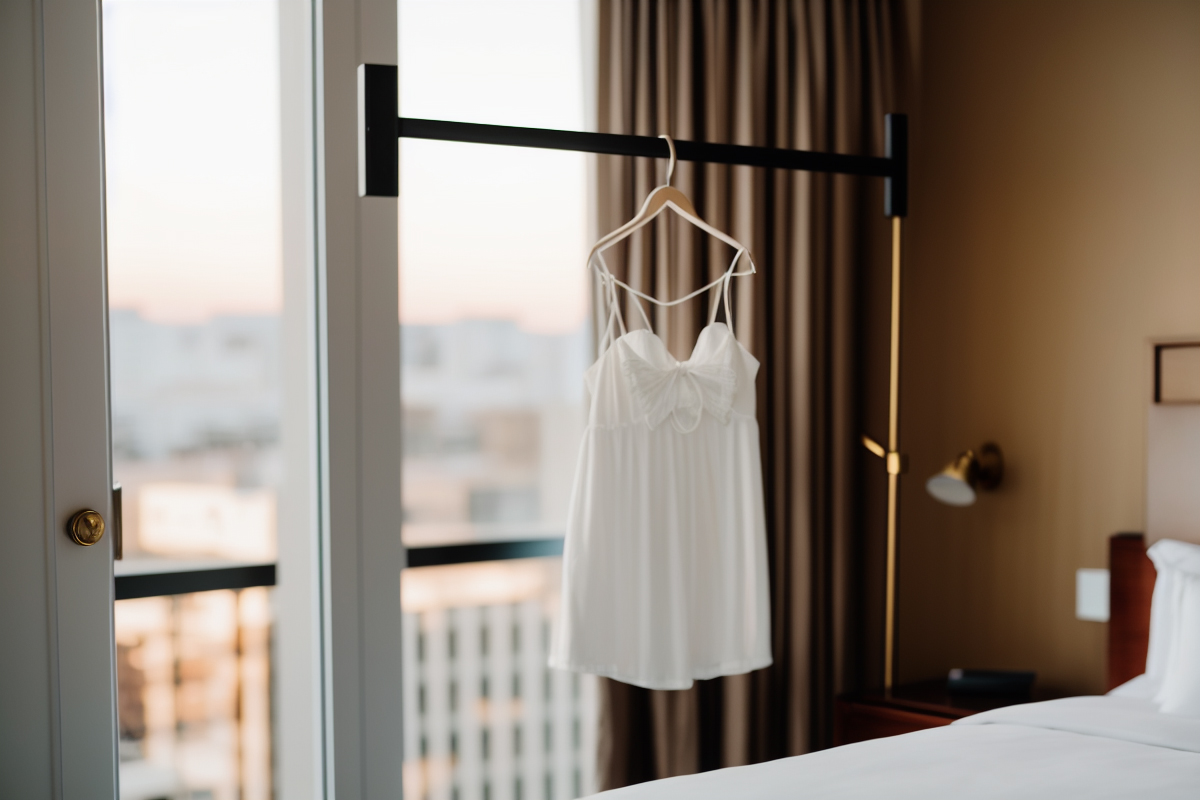 Tips voor de Perfecte Boudoir Shoot:
Werk samen met een photographer waarbij je je op je gemak voelt.
Overweeg een locatie die persoonlijke betekenis heeft, zoals je eigen slaapkamer of een chique hotelkamer.
Wees jezelf en laat je persoonlijkheid doorschijnen in de foto's.