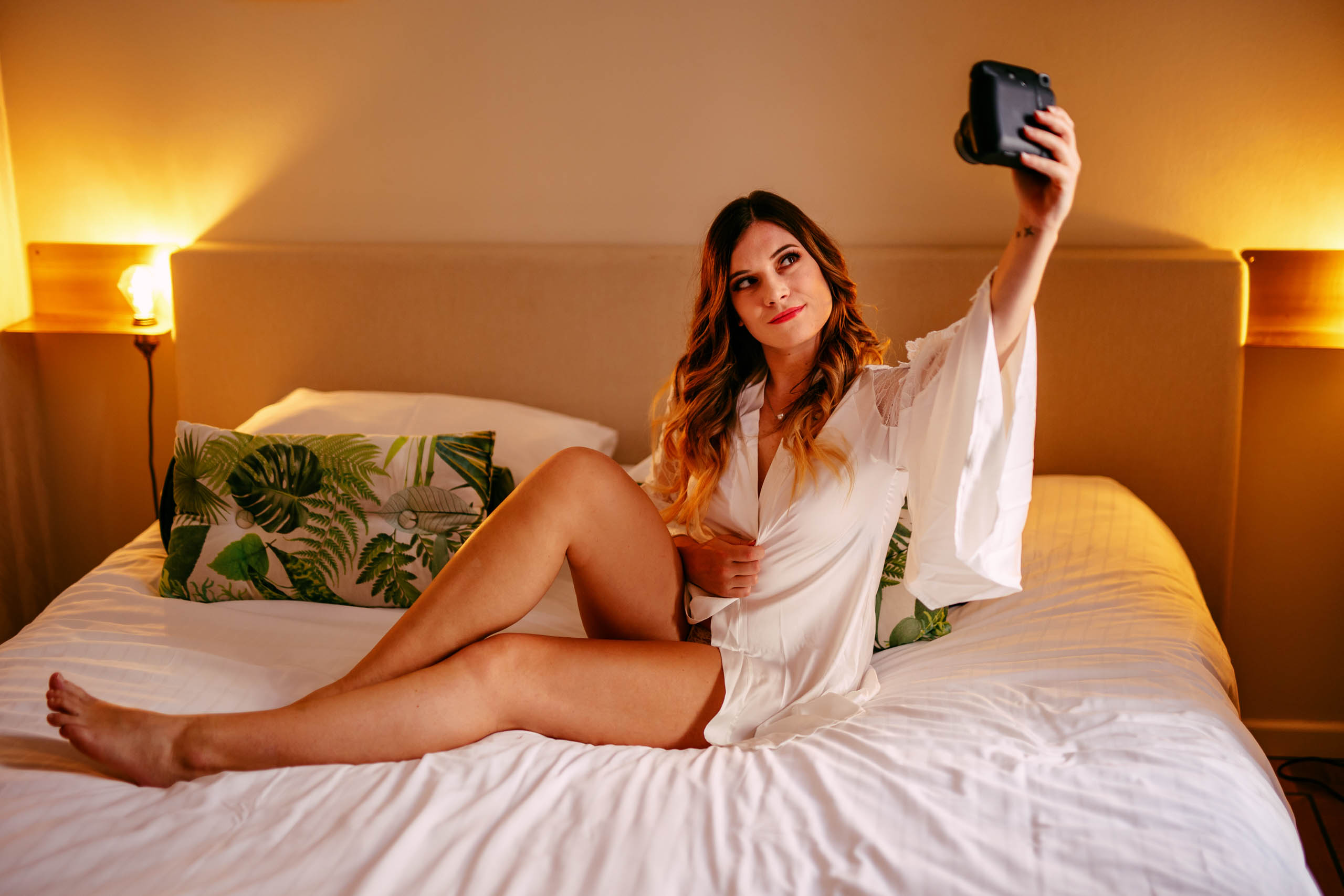 19 tips for taking your own boudoir photos
Would you like to photograph yourself in a sensual way, without others being there? Are you looking for ways to boost your self-confidence and enjoy your own body?
Then his boudoir photos exactly what you are looking for! Whether you are single or in a relationship, boudoir photos are a great way to show who you are and celebrate what makes you beautiful. But how do you create that perfect boudoir photos? No worries, because we have 10 top tips for you to make wonderful boudoir taking pictures.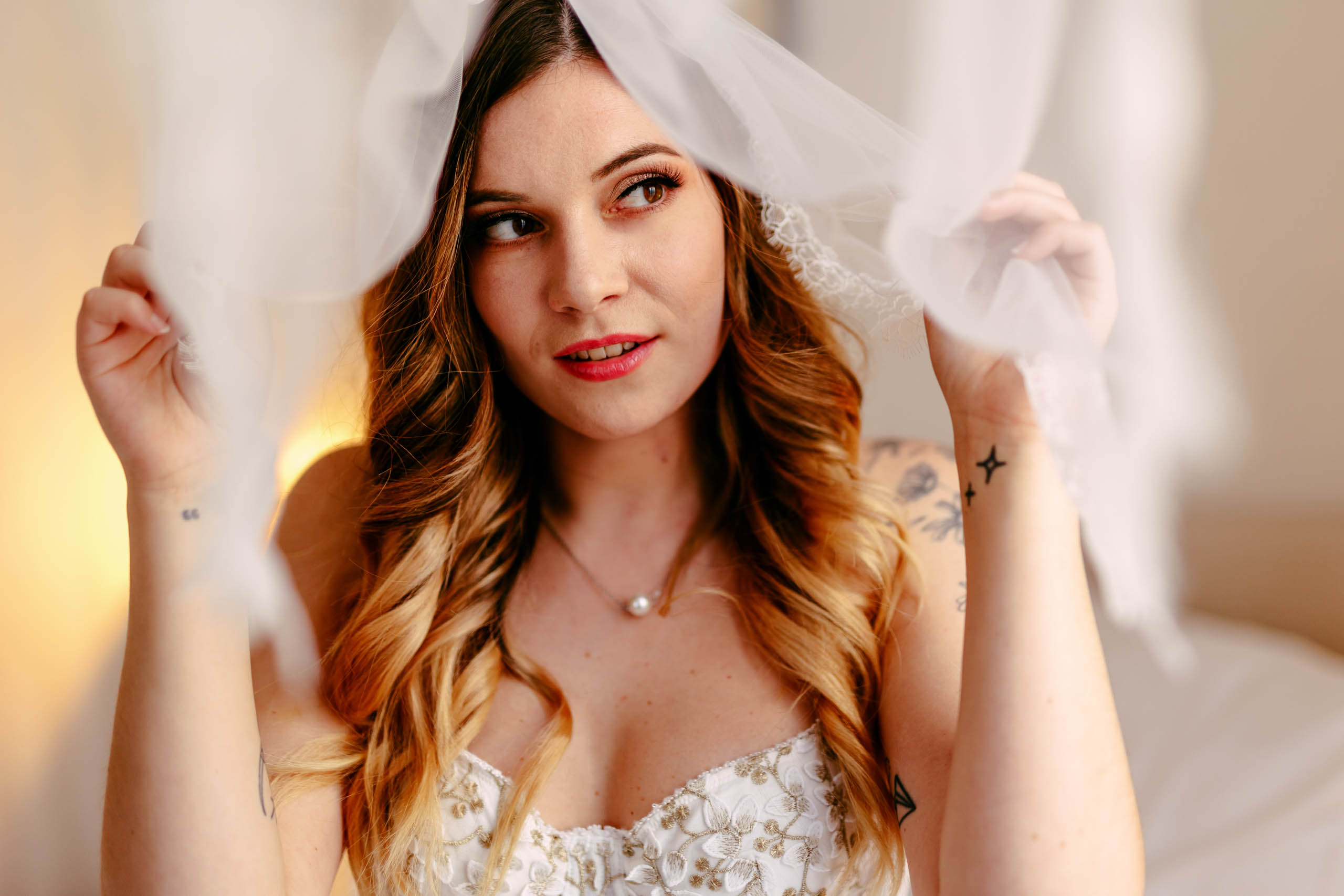 1. The space
Make the room cosy and attractive with candles, flowers and other decorations.
2.
Good lighting
Make sure you have good lighting, such as soft, diffused light or lamps with lampshades. This will make the photos look natural and romantic.
3. Lingerie and clothing
Choose lingerie and clothing you feel comfortable in. This can range from a simple bra and panties to a lavish babydoll or negligee.
4. Poses and facial expressions
Experiment with different poses and facial expressions to see what works best for you. Get inspired by professional boudoir photos, but above all feel free to create your own style.
5. Accessories
Use accessories to embellish your look, such as high heels, jewellery or a hat.
6. Different backgrounds
Make use of different backgrounds and locations to keep the photos interesting.
7. Photography equipment
Use professional photography equipment or a good camera to take the best possible pictures.
8. Work together
Work with a professional photographer to help you take the perfect photos.
9. Letting yourself
Don't be afraid to show yourself as you are and show your own unique style in the photos. Let your personality and confidence shine!"
10. Angles and distances
Try different angles and distances to see what works best for your body.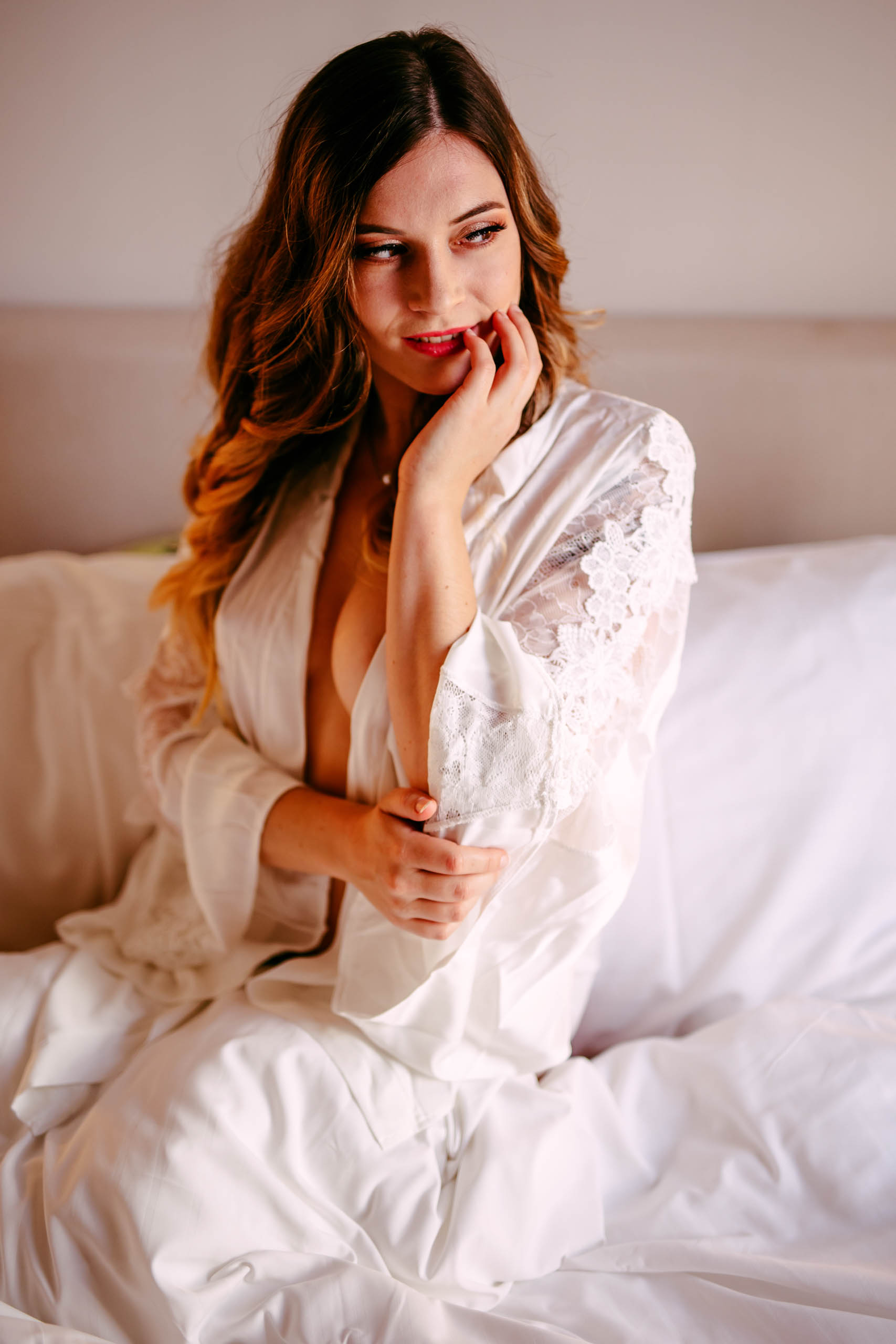 11. Reflectors
Use reflectors or soft lighting to reduce shadows and make photos look even more natural.
make-up and hair styles
Consider experimenting with make-up and hair styles to create a particular look.
13. Comfortable poses
Try out comfortable poses and use pillows or other aids if necessary to make it comfortable.
14. A friend or girlfriend
If you find it difficult to pose, consider bringing a friend to help you or take photos with them.
15. Out of your comfort zone
Don't be afraid to step out of your comfort zone and try new things. Making boudoir Photos is a great way to discover what you like and boost your self-confidence.
16. Don't be too hard on yourself
Be kind to yourself and focus on what makes you beautiful. The goal of boudoir photos is to celebrate what makes you beautiful, so don't try too hard to hide or change certain things.
17. Professional help
Don't be afraid to seek professional help if you want to. A professional photographer can help you take the perfect photos and put you at ease while shooting.
18. Enjoy
Enjoy the process and let your inner goddess or god emerge. Making boudoir photos is a great way to enjoy your own body and show who you are.
Sharing
Don't be afraid to share the photos if you want to, but also keep in mind that you can keep them to yourself only if you feel more comfortable doing so. The important thing is that you feel comfortable and enjoy the process of taking the photos.