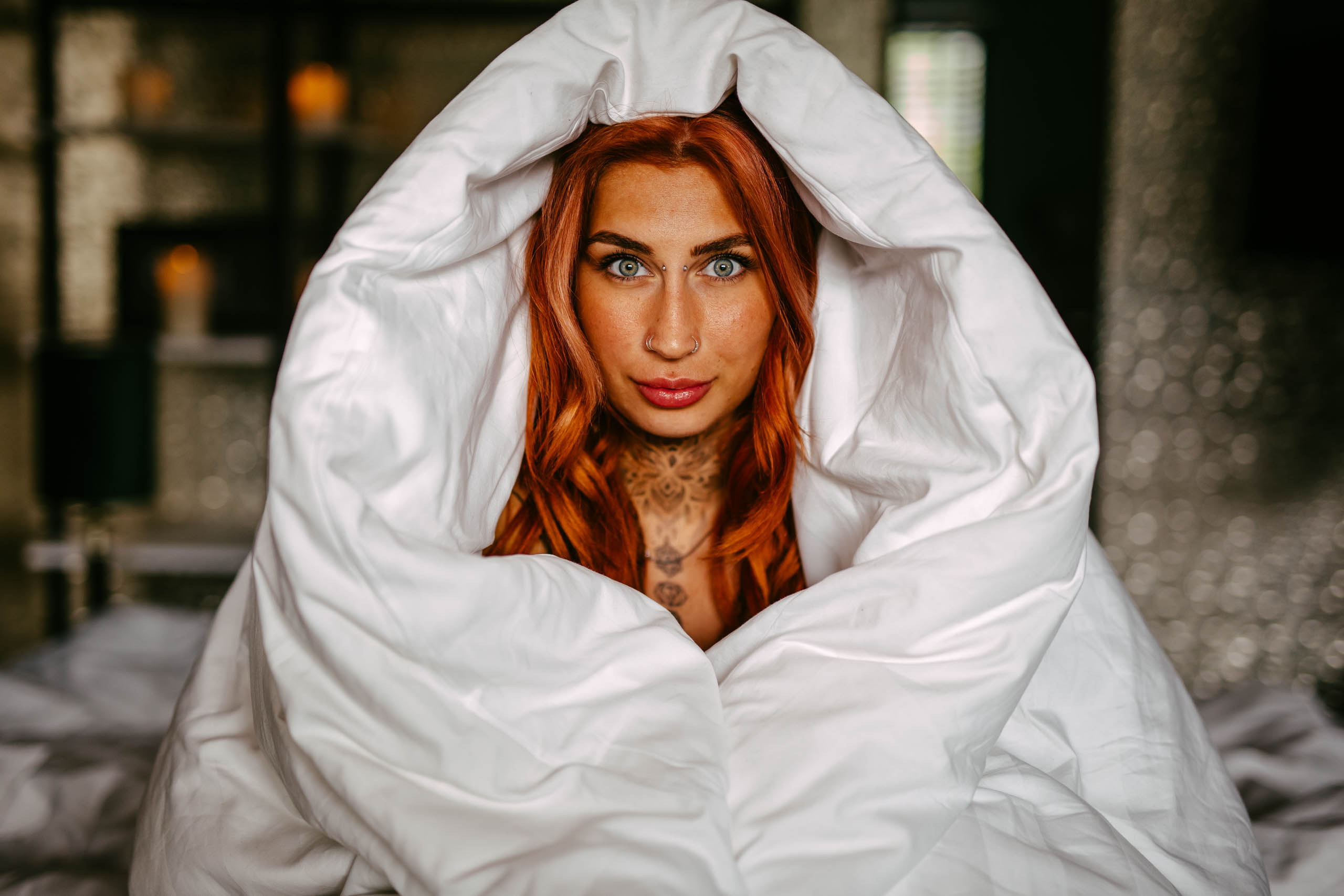 How to prepare for a boudoir photo shoot?
A boudoir photo shoot can be a great way to celebrate and show yourself in your most sensual and seductive light. But it can also be a bit exciting to prepare for such a photo shoot, especially if you have never participated in one before. Fortunately, there are some things you can take into account to make sure you are fully prepared for the day of the photo shoot. In this article, we give tips For how to prepare for a boudoir photo shoot, so you can enjoy the experience and get beautiful photos you can be proud to share. Here are a few tips To prepare for a boudoir shoot as a model:
Choose a photographer you feel comfortable with
It is important to feel comfortable with your photographer, as boudoir photography often involves intimate or exposing poses. Look for a photographer with a good reputation and a portfolio that showcases their style and approach to boudoir photography.
Communicate your boundaries and preferences
Make sure you discuss your boundaries and preferences with your photographer. This helps ensure that you feel at ease and respected during the shoot.
Bring a wide variety of outfits and accessories
Boudoir photography often includes lingerie or other intimate apparel, but you can also bring other types of clothing and accessories to spice things up. Consider bringing items that reflect your personal style or have special importance to you.
Create playlist
Make a playlist with music that helps you relax. Music can help you feel more relaxed and put you at ease during the shoot.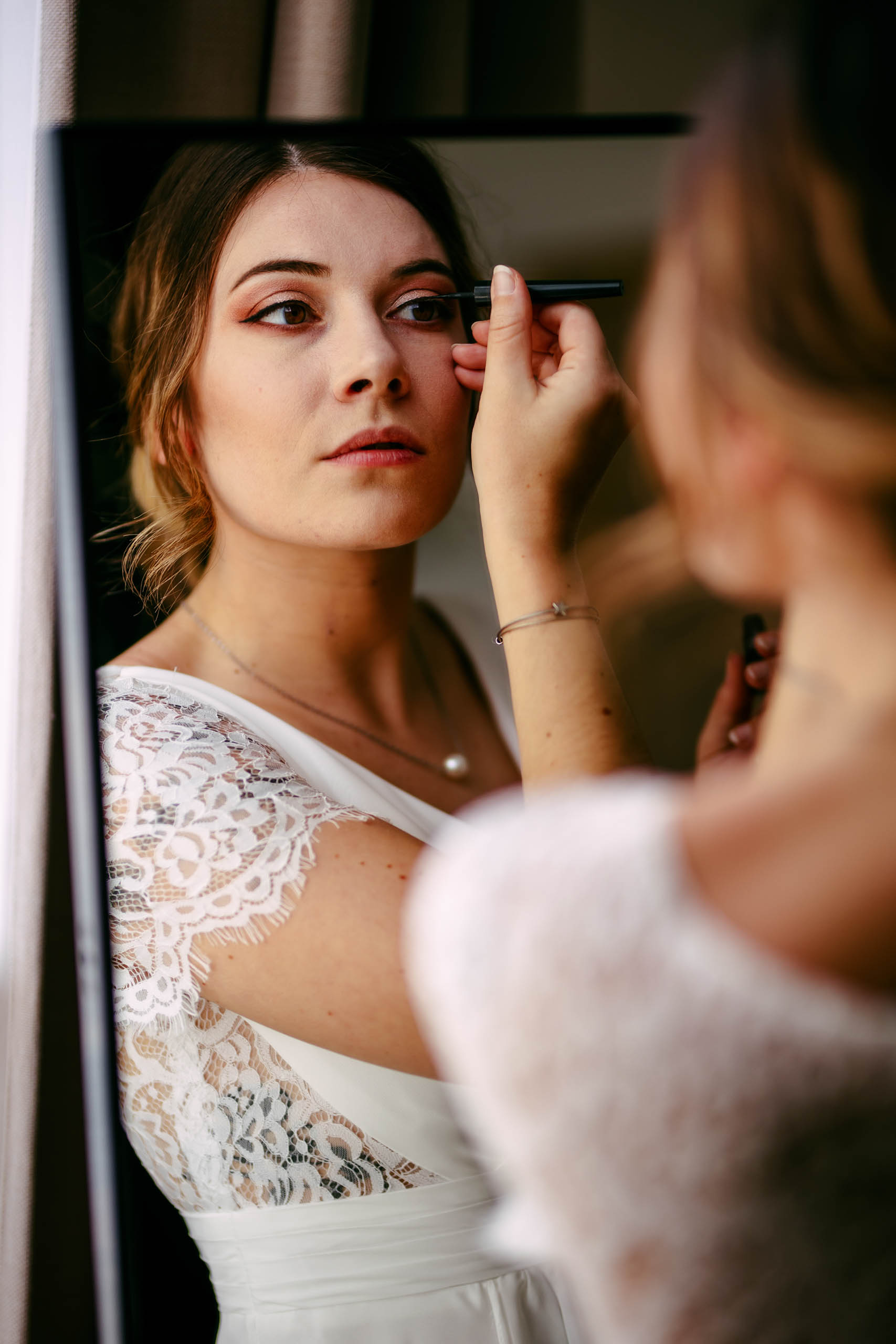 Practice good hygiene and grooming
Take good care of yourself before the shoot by showering, shaving and moisturising where necessary. This will help you feel confident and at ease in front of the camera.
Ensure adequate rest
Make sure you sleep well the night before the shoot to ensure you are well-rested and look your best.
Come on time
Make sure you arrive at the agreed location and time to avoid delays or stress.
Practice poses in advance
If you feel nervous about posing for boudoir photography, consider practising some poses beforehand. You can try standing in front of a mirror or using a camera timer to get an impression of what different poses look like. This can help you feel at ease and more confident during the actual shoot.
Well-equipped
In general, it is important to prepare for a boudoir photography shoot by being well rested, groomed and at ease with your photographer and the environment. With some preparation and communication, you can create beautiful, intimate and sensual images that reflect your unique personality and style.
Bring a wide variety of lingerie and intimate apparel
In addition to other types of clothing and accessories, consider bringing a range of lingerie and intimate apparel to the shoot. This gives you options and allows you to change things up during the session.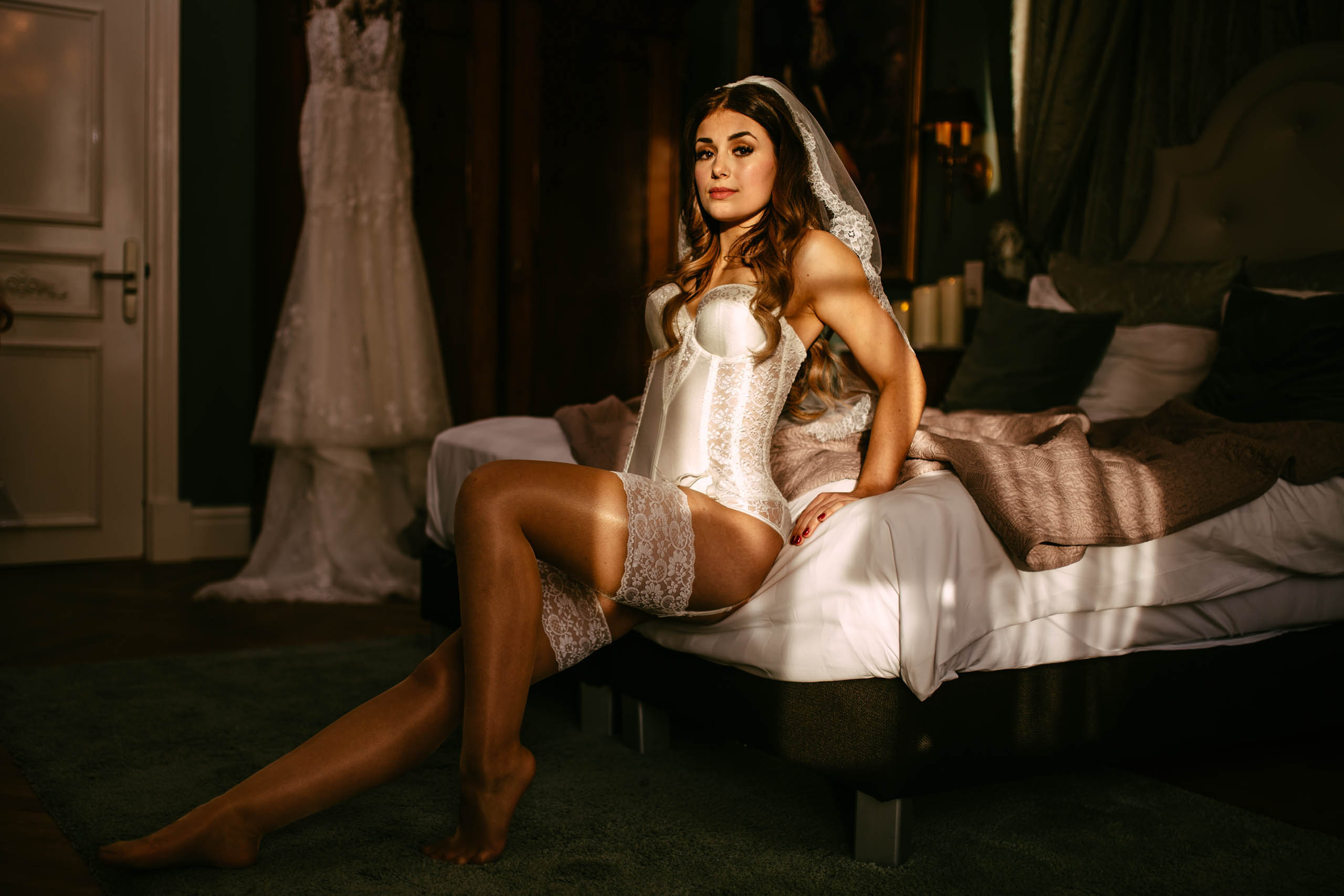 Consider your make-up and hair
Think about how you want to do your make-up and hair for the shoot. You can opt for a natural, minimal look, or go for a more dramatic or glamorous style. Consider working with a make-up artist or stylist to achieve the desired result.
Consider the light
Talk to your photographer about the light they will use during the shoot and how it will affect your skin tone and appearance. This will help you choose clothes and make-up that will look best in the lighting conditions.
Confirm location and details of the shoot
Make sure you have all the details about the location, time and duration of the shoot. This will help you plan your trip and prepare for the shoot.
Make sure you have all the gear you need
Pack all the things you need for the shoot, including clothes, lingerie or accessories, and personal items such as a toothbrush, deodorant and make-up.
Arrange transport and parking
When driving to the shoot location, make sure you have directions and know where to park. If you rely on public transport or a ride-sharing service, make sure you have made these arrangements.
Eat and drink before the shoot
Make sure you have a meal or snack and hydrate sufficiently before the shoot to feel energised and at ease.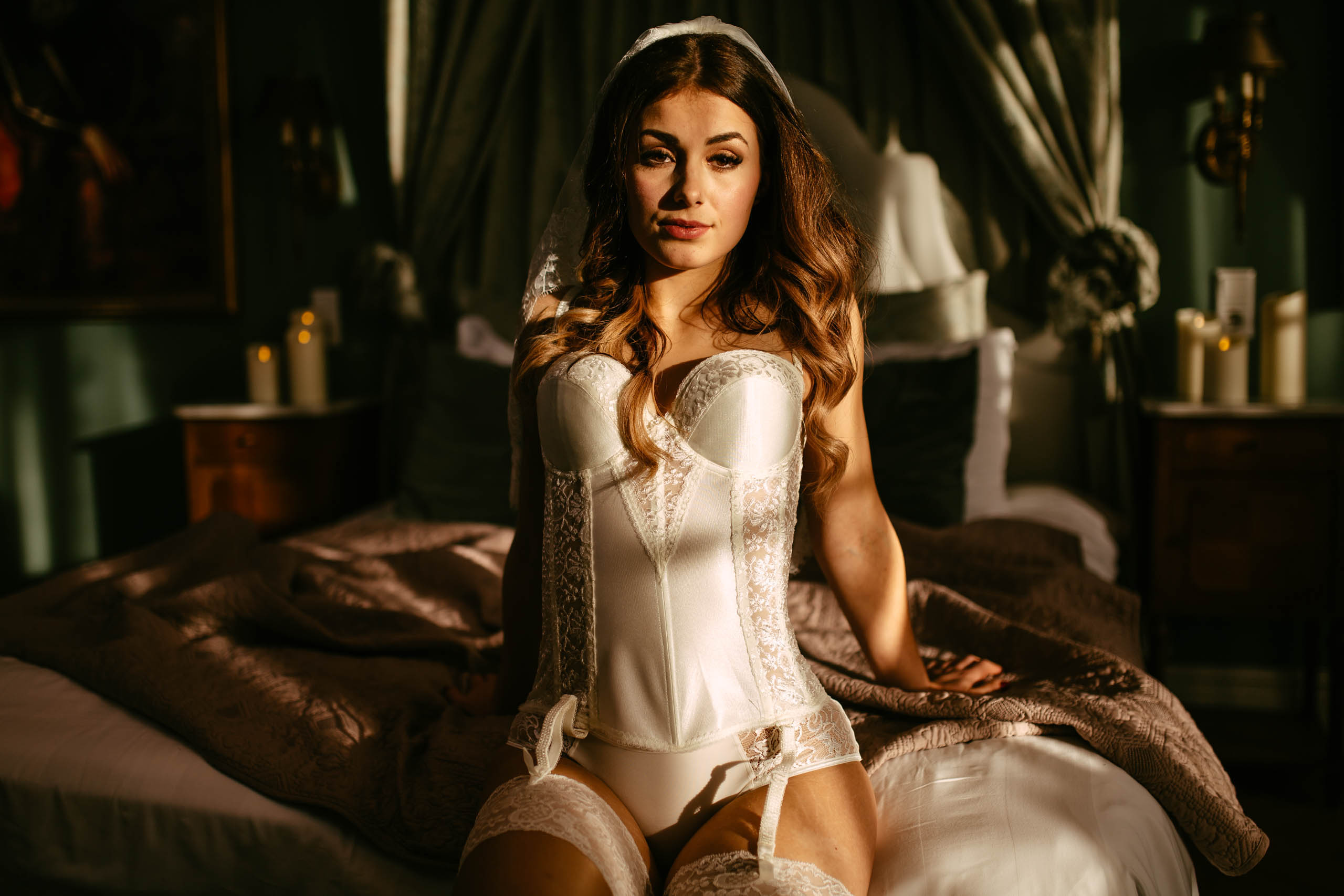 Relax and take breaks where necessary
If you feel overwhelmed or tired during the shoot, don't hesitate to take breaks and relax for a while. This will help you recharge and be more focused for the rest of the session.
Trust your own beauty and sensuality
Remember that you are beautiful and sensual, and these qualities will shine through in your photos. Do not worry too much
Bring props
Consider bringing props to the shoot, such as pillows, plaids or blankets, to change the mood or make your poses more interesting.
Make use of the background
Talk to your photographer about the background and how it can be used to influence the style of the photos. For example, you can do poses against a wall or background with a particular pattern or colour.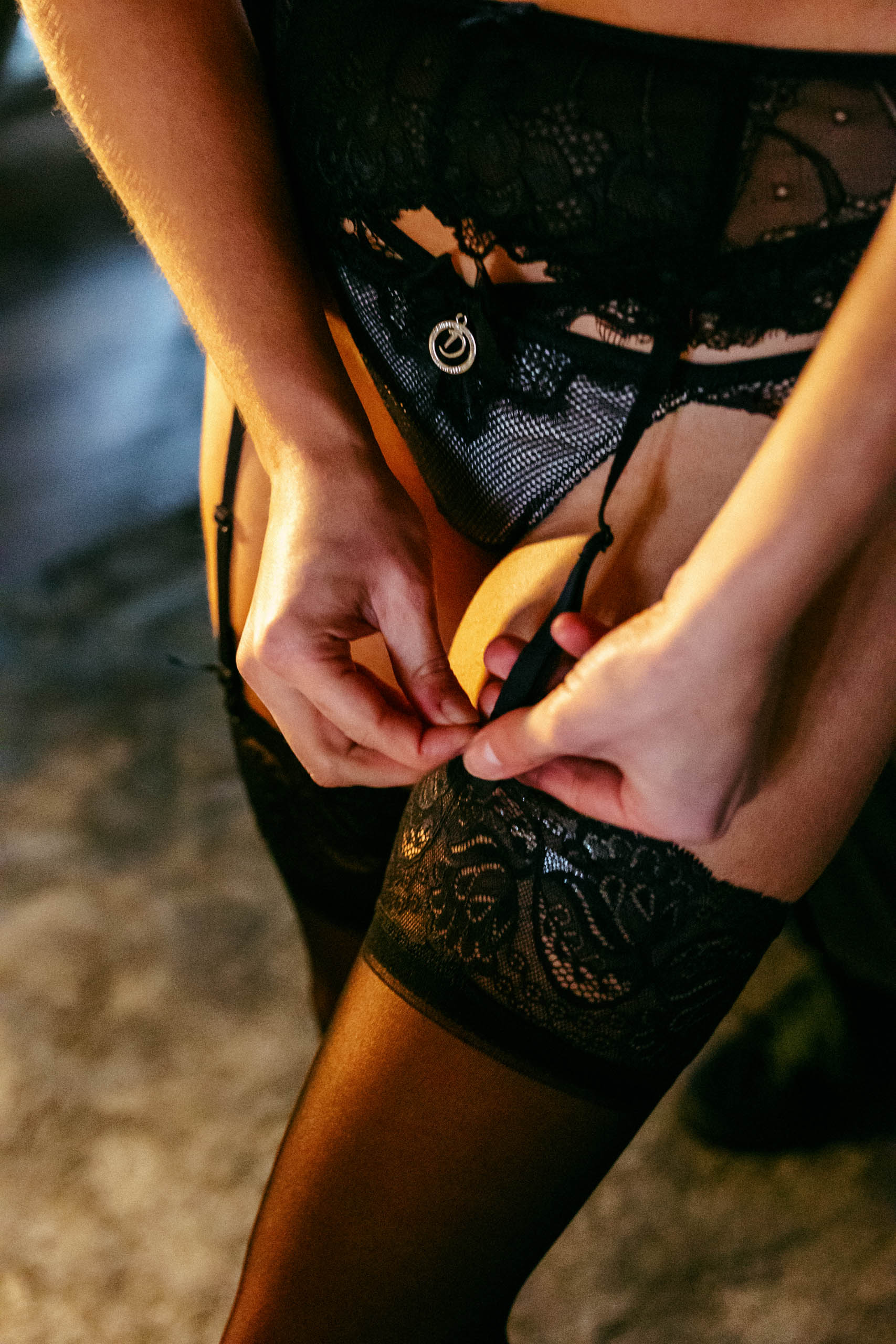 Tap into emotions

Boudoir photography is not only about showing your body, but also about expressing emotions. During the shoot, try to show emotions through your eyes, facial expression and posture.
Make use of different camera angles
Try doing poses from different angles to make the images more interesting. This could be from above, sideways or below, for example.
Use accessories
Consider using accessories to liven up the photos, such as hats, scarves, gloves or jewellery.
Let your personality shine
Boudoir photography is also a chance to show your personality. During the shoot, try to show a bit of yourself through your poses, choice of clothes and emotions. Show who you are and what makes you unique.